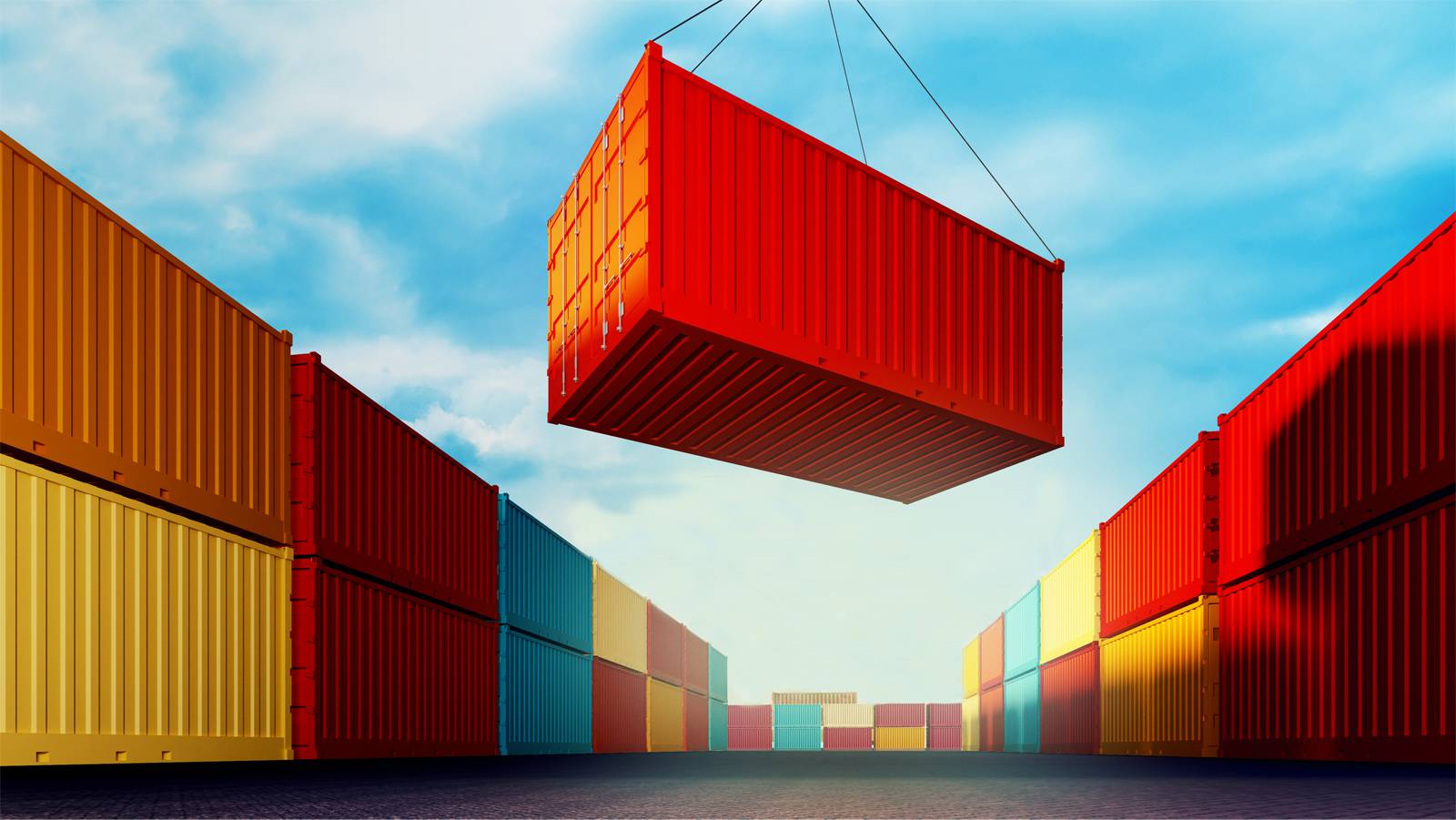 Dearth of boxes pushes up freight rates
A shortage of containers available for loading in Asia is driving up freight rates, encouraging carriers to prioritise trade lanes were profits are most lucrative and, in some cases, seeing lines refusing to take backhaul cargoes, according to Alphaliner.
"Getting empty 40' containers in China to take advantage of the lucrative rates on headhaul trades has become a top priority for the carriers," said the analyst.
"Carrying cargo at low rates on backhaul trades is obviously becoming less interesting as the inland transport and the stuffing and stripping of the boxes takes extra time."
The Federal Maritime Commission (FMC) has reported receiving multiple complaints from US shippers that carriers are failing to pick up export loads for China. With carriers obliged under common carrier law in the US to provide services at advertised rates unless there is fair grounds for refusal, the FMC is pledging to "monitor the situation".
The Speciality Soya and Grains Alliance (SSGA) claimed at the end of October that one leading line had suspended US agricultural exports for the foreseeable future due to imbalances in container shipping traffic.
SSGA said it was fearful more carriers might suspend collecting loads just as post-harvest US agricultural exports to China were soaring.
"The export suspension is being driven by the need for ocean carriers to get their containers back to Asian manufacturing centres as quickly as possible to handle burgeoning, higher value imports to the US", SSGA noted. "Some carriers are apparently willing to send empty containers immediately back to China for faster turnaround".
According to Alphaliner, obtaining empty containers from carriers for shipments on backhaul trades is currently easier for exporters based in the immediate vicinity of ports, but availability remains essentially an issue of rates.
"Average spot rates between Shanghai and Los Angeles have reached an all-time record level of $3,871 per FEU, while transporting the same box from Los Angeles back to Shanghai will cost the US exporter only around $500 per FEU," said the analyst.
"From the carriers' perspective, this represents an income of 66.53 cent per nautical mile for the headhaul trade and only 8.59 cent for the backhaul.
"With 40' containers in short supply, carriers might prefer to use their available equipment on the most lucrative trades."
Asia-Europe shippers are also now being affected as carriers focus equipment on the most profitable trades. As Alphaliner's latest research illustrates  carriers' returns on services from Asia to the US, South America and Australasia are all more lucrative than services to Europe at present.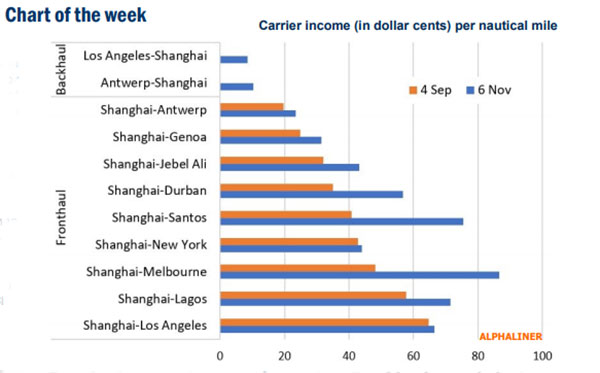 Alphaliner notes that transporting a box from Shanghai to Melbourne currently produces 86.53 cents of revenue per nautical mile, while between Shanghai and Santos lines earn 75.34 dollar cents per nautical mile.
"Current spot rates between Asia and North Europe are approaching the $2,500 per FEU level representing an income of 23.46 cents per nautical mile," said the analyst.
"Typical backhaul rates on this route hover around $1,100, representing a revenue of 10,35 dollar cents per nautical mile.
"The Asia-North Europe trade is the only [major trade lane] not to have reached record spot rates, which reached a high of $4,328 per FEU in early March 2010."
https://www.lloydsloadinglist.com/
LOJİPORT