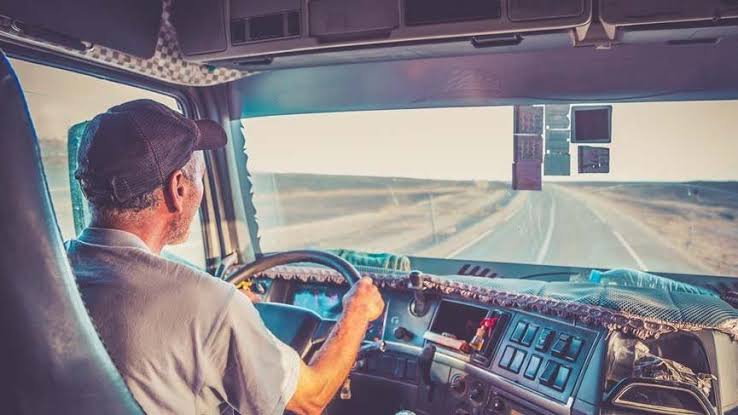 European truck driver shortage now major problem for shippers
The US is not alone in suffering a serious structural deficit of trucking capacity in terms of a shortage of drivers, according to one leading forwarder executive.
As reported in Lloyd's Loading List last week, new regulations and a lack of personnel behind the wheel continued to cause congestion and delays in the US, forcing up shipping costs.
And Iván Tintoré, CEO and co-founder of digital forwarder, iContainers, reveals that many of the same problems are also apparent in Europe.
"The trucks and driver scarcity extends globally," he told Lloyd's Loading List. "As in the US, European shippers also face trucking challenges due to the shortage of drivers, rising wages and fuel costs, and insufficient capacity."
Tintoré said part of the problem in Europe was structural, not least the large number of smaller and medium-sized haulage operators which lack the economies of scale to meet the needs of major shippers. "80% of EU logistics operators own fewer than 10 trucks and demand is currently driving up prices," he added.
But there are also serious shortages of drivers in key markets. One market report published last year claimed the driver shortfall across Europe totalled 150,000 unfilled positions with six countries – the UK, Germany, France, Denmark, Sweden and Norway – accounting for 127,500 drivers.
Germany was reported to have 45,000 vacancies and the DSLV transport union has warned that in the next 15 years two thirds of all drivers could retire. At present 30,000 a year are leaving the profession each year, but only 2,000 people are receiving truck driving qualifications.
France has a reported shortage of 20,000 drivers, while Sweden, Denmark and Norway report shortages of 5,000, 2,500 and 3,000, respectively, based on road transport association figures. In Spain where 253,000 held a C or C + E driving license last year, 72% of drivers were over 50 years of age.
Tintoré said that in Europe alternative modes of transport increasingly helped take some of the logistics load off the road, while bearish economic growth also diminished the impact of capacity shortages, although any economic acceleration would cause bottlenecks to quickly become stark.
"Containerized rail is much more supported by the EU and member countries looking to reduce transport emissions," he added. "Rail operators are charged by the distance while the trucks must pay up to 25% of highway tolls in all directions. Some major ports like Antwerp are looking to increase rail and barge share to take the pressure off the truckers and ease road congestion at ports.
"Regardless, trucks remain a go-to solution for multimodal logistics planning and shorter routes, as a vast majority of goods are transported within 150km of seaports."
Additional factors that are helping ease shortages in the EU, according to Tintoré, include the ongoing ability of Eastern European companies with lower operation costs to offer solutions in Western European markets and the 5% increase in purchases of heavy load trucks this year which will help increase capacity as they enter service.
"EU economic growth – and hence shipping demand - is also weakening due to the political challenges and Brexit," he added.
"Aside from these external solutions, we believe that the key lies within the industry itself. We must become more efficient with the existing resources to eliminate waste and empty runs, create value and optimize capacity.
"As it stands, it takes over three hours for a shipper to finalize a shipment and coordinate loading and routing with the truck driver. And this is done via phone, email and, in some cases, even fax.
"At iContainers, we believe in the immense value of automation: simple GPS-enabled tracking process and smartphone-accessible technology will significantly reduce the overall time and cost of the trucking."
LLOYD'SLOADINGLIST.COM
LOJİPORT