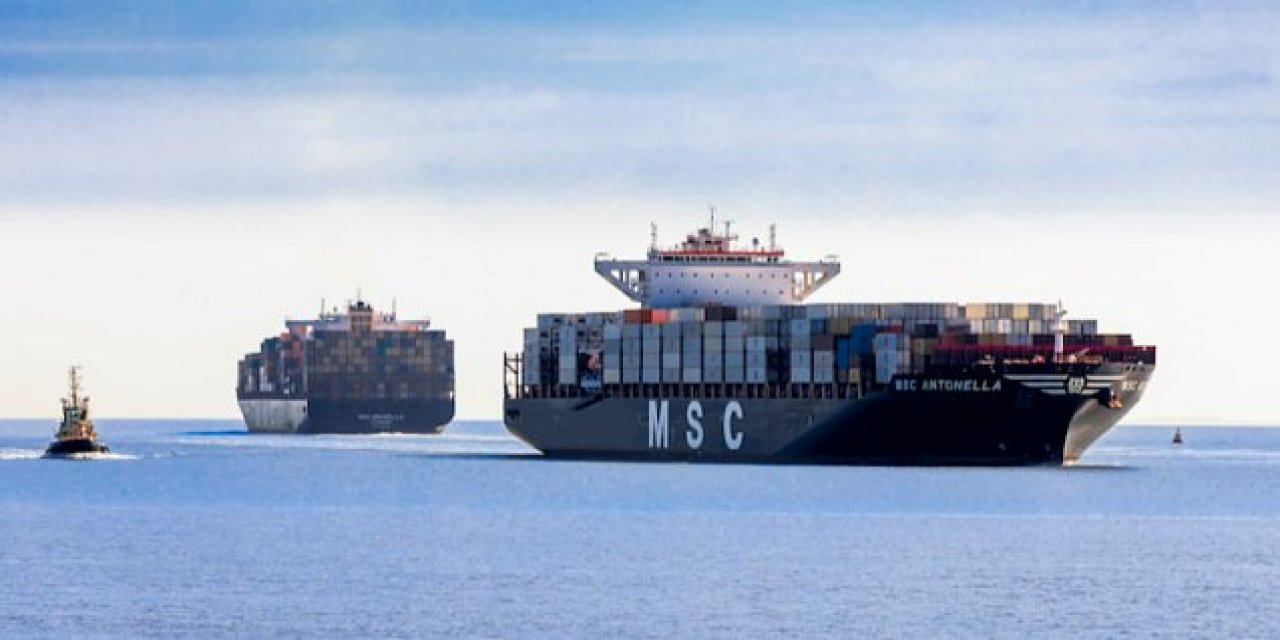 MSC refutes shipper complaint to FMC as 'baseless'
Container shipping giant firmly dismisses as 'baseless, vague and unsubstantiated' a complaint filed this week by US shipper MCS Industries with the Federal Maritime Commission, with Mediterranean Shipping Company reviewing whether the allegations amount
MSC Mediterranean Shipping Company today strongly dismissed as "baseless, vague and unsubstantiated" a much-publicised complaint filed this week by US shipper MCS Industries with the Federal Maritime Commission (FMC), in which the home furnishings importer accused container lines MSC and Cosco of several acts of malpractice, including violating the US Shipping Act in order to inflate container shipping profits.
MSC said it was "shocked to learn of the accusations made by MCS Industries and the complaint filed by MCS Industries with the FMC, a notice of which was published by the FMC on August 3".
The container shipping giant said MSC "received no formal complaint by MCS Industries in advance of the filing, or in relation to the subsequent accusations made in the media, many of which remain vague and unsubstantiated and are incorrectly targeted at MSC".
In a complaint filed with the FMC, Pennsylvania-based MCS Industries accused the two major lines of reneging on container service contracts for imports from Asia so that the carriers can instead charge other shippers "exorbitant" rates on the spot market for the capacity.
The complaint says that MCS Industries had "experienced this misconduct by global ocean carriers first hand, as they have unreasonably refused to deal and negotiate with MCS", adding: "In a stark break from pre-pandemic practice, several ocean carriers refused to negotiate or provide service contracts to MCS, and those that did provide such service contracts, including (the) Respondents, refused to provide more than a fraction of the cargo capacity that MCS requested and needs, despite the fact that the Respondents overall have continued to operate at or near pre-pandemic capacity."
MCS stated that the two lines "then proceeded to engage in a common practice of refusing to perform even under those limited service contracts, instead forcing MCS to buy space on the inflated spot market".
MSC response
Container line MSC today responded: "While MSC is still studying some of the contents of this particular complaint, the company does not recognise the alleged shortcomings in booking the cargo allocations provided for this shipper. Furthermore, MSC is not illegitimately selling space allotted to MCS Industries under its service contracts to other shippers."
In its complaint to the FMC, MCS Industries reportedly explained that the two lines in question had honoured only a small fraction of the volume of containers that had been agreed this year, at agreed prices, with Cosco since May only providing MCS with 1.6% of the allotted space in the contract, and accusing MSC of only providing 35% of the space required under its contract with MCS Industries.
MCS Industries also reportedly claimed that the two carriers were benefiting at the expense of shippers by organising themselves under the three major alliances. It said these ocean alliances "give Respondents venue and opportunity to coordinate discriminatory practices such as those alleged herein".
MSC rejects accusation of collusion
Container line MSC today responded: "MSC also rejects the accusation of collusion between carriers put forward in the complaint. MSC and the shipping line COSCO are not in the same container-carrying alliance and as such have no operational cooperation by way of Vessel Sharing Agreement (VSA) or Slot Charter Agreement (SCA) anywhere in the world."
The line continued: "MSC continues to make great efforts to provide its customers with continued service during extraordinary market conditions and will engage through appropriate channels and official processes, as required, with a view to refuting baseless claims and providing accurate sets of facts. MSC is also reviewing whether, when viewed against the true facts, any of the allegations amount to defamation."
Pressure mounting in US
The complaint comes as pressure is mounting in the US and in other parts of the world for regulators to investigate whether the practices of container shipping lines are consistent with competition principles and laws. Last month (HYPERLINK TO: https://lloydslist.maritimeintelligence.informa.com/LL1137622/US-regulator-to-begin-auditing-alliances), the US government said it was tightening scrutiny of ocean carrier alliances and marine terminals with a new audit programme and a unit within the FMC – along with other measures aimed at monitoring carriers and terminals, including a memorandum of understanding for co-operation signed by the FMC and the Department of Justice.
And as reported today, the FMC has launched an "expedited inquiry" into the timing and legal sufficiency of ocean carrier practices with respect to certain surcharges.
FMC inquiry into surcharges
The FMC's Bureau of Enforcement has opened an inquiry "aimed at stopping any instance where these add-on fees may not fully comply with the law or regulation." It has ordered eight ocean carriers to provide details, by 13 August, that confirm that any surcharges they have implemented were instituted properly and in accordance with legal and regulatory obligations, in the latest escalation of its competition scrutiny.
FMC chairman Dan Maffei acknowledged that the current level of congestion is due mostly to the "tremendous volume of traffic" coming from ocean carriers and through ports to satisfy the record demand for imports. But he added: "It seems to me that these factors would already have been included into the record high rates charged by the carriers."
The eight ocean carriers – CMA CGM, Hapag-Lloyd, HMM, Matson, MSC, OOCL, SM Line, and Zim – are being asked to provide the Bureau of Enforcement with details about congestion or related surcharges they have implemented or announced. Each ocean carrier was identified as having recently implemented or announced congestion or related surcharges.
"This action was taken in response to communications received by the commission from multiple parties reporting that ocean carriers are improperly implementing surcharges," the FMC said.
https://www.lloydsloadinglist.com
LOJİPORT