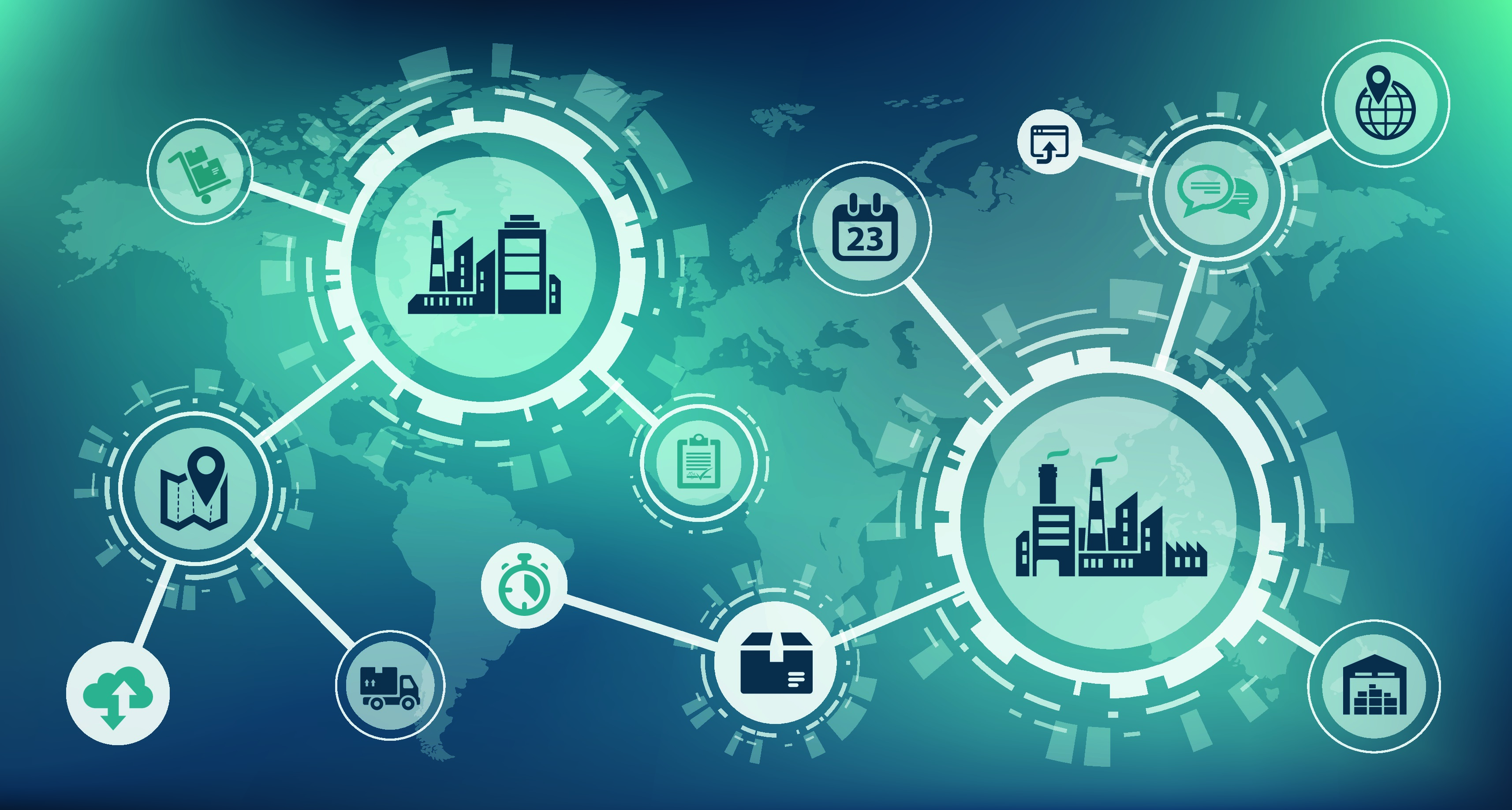 Supply chains facing 'a perfect storm to end all storms'
Surging demand and changing supply models are meeting major air and ocean freight capacity constraints and multiple other issues including shortages of shipping containers, drivers, delivery vehicles and truck chassis, logistics sources report
Global cargo owners and supply chains, particularly in the US, are facing "a perfect storm to end all storms", with surging demand and changing supply models meeting major air and ocean freight capacity constraints – and combining with multiple other issues including shortages of available shipping containers, drivers, delivery vehicles and truck chassis, according to logistics sources.
Brian Bourke, Chief Growth Officer at Seko Logistics, told Lloyd's Loading List that the current air freight capacity crunch on key major lanes was being replicated across modes, from global shipping through to last-mile delivery. Such is the magnitude of the pressure on supply chains, he said previous global supply chain "perfect storms" should now simply be referred to as "foreshadowing events", adding: "There has never been anything like this one."
Listing the 2011 earthquake and tsunami that precipitated the Fukushima nuclear disaster, the 2010 Eyjafjallajökull volcanic eruption that shut down air freight for weeks and the global financial collapse in 2008-09, Bourke said: "Imagine all those happening at once and then throw in every other disruption, whether it's the Port of LA/Long Beach strike or congestion at Frankfurt. Throw all those things together and that is what is happening now – all at the same time; and we don't see it going away any time soon."
"So, it's not just a lack of air freight capacity, [in the US] there also aren't enough drivers, there's not enough anything: not enough cars; not enough vans; not enough delivery vehicles; not enough truck chassis. Because everything's happening all at once." 
Ocean pricing capacity shortage
He said the rush for ocean shipping space in recent weeks had been just as severe as the more recent dash for air freight capacity, with sourcing slots out of China to the US – a trade lane where spot rates have soared to record levels this year – "like booking the hottest restaurant in town".
He added: "You have to usually book a month in advance; and you may not know you're free that evening. You may not even know who you're going to go to dinner with that evening. But you want to eat in that restaurant, so you book it in advance. 
"And that's essentially what we are recommending all of our importers: make your bookings in advance."
Just-in-case supply model emerges
Cathy Roberson, President of consultancy Logistics Trends & Insights, said all modes of transport were struggling to cope. "It has been a ripple effect, starting with ocean freight," she said. "Volumes are going to continue to be high, probably through January up to Chinese New Year.
"It's all about inventory replenishment and that whole 'just-in-case' (model). I think 'just-in-time' has kind of gone by the wayside when it comes to inventory. Now we're all into just-in-case – let's load up on everything – because we don't know when that next wave of coronavirus will hit."
"And of course, there's e-commerce which has taken a huge share of the overall retail space. So, I think up through second quarter, it was about 16% of total US retail sales. I think it's going to be higher than that by the end of this year. I think we may be approaching 18% if not 20%."
Warehouses full
Jonathan Gold, vice president for Supply Chain and Customs Policy at the US National Retail Federation (NRF), said the shift to more e-commerce had pushed retailers to increase their storage and distribution capacity, with companies hiring seasonal workers earlier this year than normal.
"Warehousing is a peak commodity these days, especially in southern California," he added. "Warehouses are pretty much full.
"A lot of retailers now are looking at other avenues for distribution, micro fulfillment centres and using the store more as a fulfillment and distribution centre."
He also driver shortages were proving problematic in the US.
"There has been a shortage of drivers for years across the board," he said. "There are questions now about availability of drivers for drayage from port distribution centres and driver availability for the last mile.
"The express delivery companies are all at capacity and are trying to hire as many folks as possible. So, driver shortages still remain an issue and a concern." 
Multimodal price hikes
Bourke expects freight costs across modes to continue spiking in the weeks ahead as consumer demand continues to shift towards heavy product consumption and away from services and 'experiences'.
"For those of us who are lucky enough to continue to work and make money, our disposable income is not going into experiences anymore," he said. "We're not going to sporting events, we're not going on vacation.
"What we're doing now instead is we're buying things. We're renovating our home. We're buying patio furniture, we're buying sports equipment, exercise equipment, bikes, consumer electronics, phones and anything involving a home office or a home remodel. I think desks are the number one commodity right now; but it's all flying off the shelves."
Consumer impact
Asked how this would impact holiday shopping for consumers, he replied: "The best time to do your holiday shopping in the year 2020 was over a month ago. The second-best time to start is right now."
https://www.lloydsloadinglist.com/
LOJİPORT