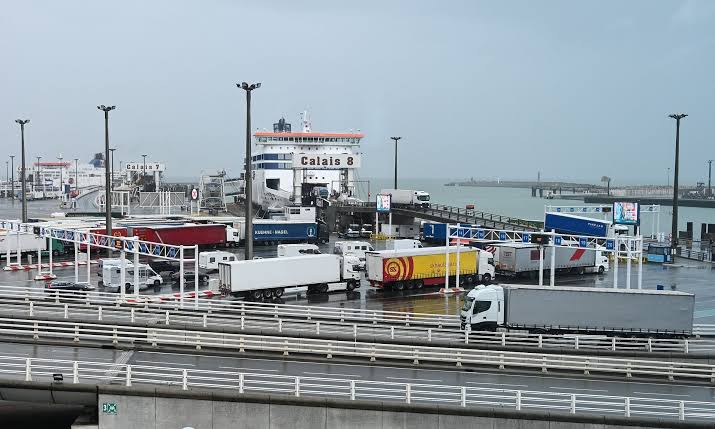 Viia to launch 'rail motorway' between Sète and Calais
SNCF Logistics' subsidiary further expands its European intermodal network with four-times-weekly freight link between French Mediterranean and Channel ports, expected to transport 15,000 semi-trailers and swap bodies between Turkey and UK
SNCF Logistics' subsidiary Viia is poised to further expand its European intermodal network with the launch of a rail freight service between the French Mediterranean port of Sète and the Channel port of Calais, expected to mainly transport semi-trailers and swap bodies originating in Turkey to the UK.
It is scheduled to begin from the middle of next month, operating four round trips times weekly and covering the distance of 1,300 kilometres in 20 hours. Around 15,000 trucks annually will be transferred from road to rail.
A key customer will be DFDS and Turkish partner Ekol. The Danish shipping group's Turkish subsidiary U.N. Ro Ro operates a three-times weekly rotation linking Sète with Istanbul.
The new service is further evidence of Viia's steady expansion over the past year. In February this year, its Lorry Rail joint subsidiary with Luxembourg Railways (CFL) and rail wagon manufacturer Lohr industries launched a new intermodal service for unaccompanied semi-trailers between Barcelona and Bettembourg, Luxembourg.
In November 2018, VIIA launched a rail freight route between Calais and Turin, Italy, which connects with ferry services between the French Channel port and the UK. It also operates a 'rail motorway' service between Calais and Le Boulou, near Perpignan on the French-Spanish border, and between Luxembourg and Le Boulou, as well as the 175-kilometre transalpine line between Aiton, near Lyon, and Turin.
Viia has requested to SNCF that it be allowed to operate longer trains – up to 850 metres from 750 metres – enabling it to load between 48 and 50 units per train compared to 42 currently.
Last year, Viia handled 106,614 rail freight units, which generated a saving of 80,000 tonnes in CO2 emissions.
https://www.lloydsloadinglist.com
LOJİPORT