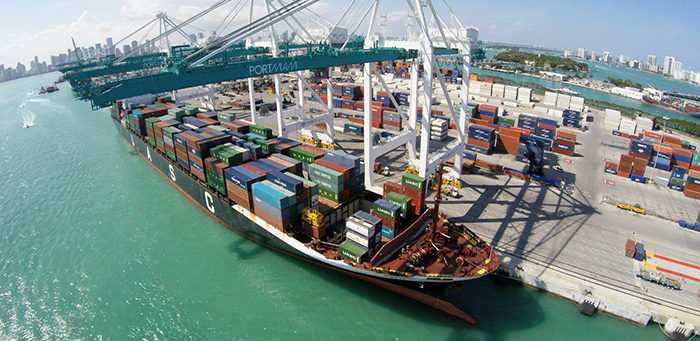 Box freight contract negotiations face headwinds
Weak container freight rates in the first quarter threaten to exert downward pressure on contract negotiations, dampening prospects in an already uncertain market.
Analysts at Platts said first-quarter rates — particularly from north Asia — had seen significant downsides, particularly following Chinese New Year, which is typically a slow period for the container shipping sector. The quarter had also been marred by the overhanging threat of the trade war between the US and China that had led to significant front-loading on eastbound transpacific routes.
But with the US economy expected to grow strongly this year, there should be an associated rise in imports on the transpacific trades that should help to raise rates that are still significantly below January levels, with some market participants not expecting a full recovery until May.
And the delay to the UK's withdrawal from the European Union, initially scheduled for the end of this week, has led to further uncertainty in Europe, including questions around the possibility of tariffs on goods being implemented, reduced or increased, and many UK-based importers stockpiling ahead of a potential no-deal Brexit.
This is an edited extract from a longer article published in Lloyd's List. Lloyd's List subscribers can read the full original article via this link: Box freight contract negotiations face headwinds
LOJİPORT