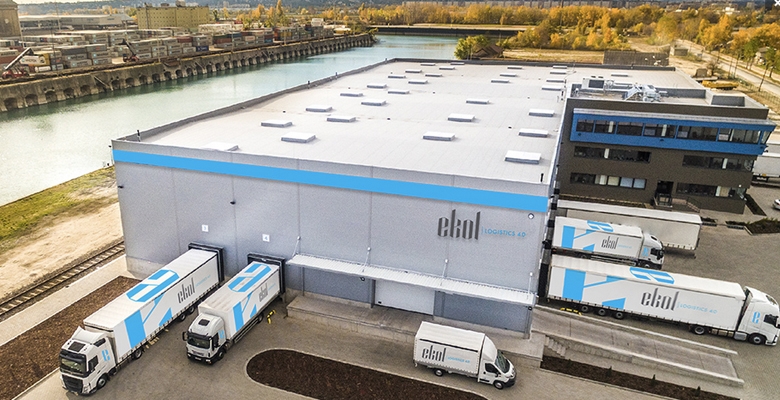 Turkey downturn remains a challenge for freight forwarders
But with careful management of traffic flows, it has been possible to maintain services and revenues in very challenging market conditions, says UK-based Davies Turner
Turkey's prolonged economic downturn is proving a significant challenge for freight forwarders involved in trade to and from the country. But with careful management of traffic flows and long-standing experience of the country's trade with the UK and the EU, it has been possible to maintain services and revenues in very challenging market conditions, according to UK-based independent freight forwarder Davies Turner – which operates daily two-way overland and multimodal trailer services between the UK and Turkey with Turkish partner EKOL Logistics.
In an interview with Lloyd's Loading List, chairman Philip Stephenson explained that the accumulation of "last summer's issues" – which saw Turkey's financial woes escalate when President Donald Trump doubled US tariffs on imports of Turkish steel and aluminium, precipitating a sharp fall in the value of the local currency and driving up inflation – "came to a head in October 2018, with the southbound business being at an all-time low from the UK, but mainly ex-mainland Europe, into Turkey".
He said the imbalance in north-south trade was aggravated by UK and European importers seizing the opportunity for increased purchases from Turkey.
"Getting more value for the pound and the euro (against the Turkish lira) was too good to resist and led to significant imbalances and a shortage of equipment, necessitating extraordinary measures from all carriers and substantial cost increases were inevitable."
Stephenson revealed that unlike some operators on the trade lane, Davies Turner had hesitated to introduce an 'imbalance surcharge', but had finally done so during the autumn, "in a phased way so as to minimise the impact on our clients' cost structures".
An additional hike was added in January 2019, "after the situation did not improve, resulting in a more realistic and sustainable cost structure overall".
He continued: "The actual impact on our freight carryings, after the initial issues of added costs and reduced equipment, was fortunately minimal. Both our export and import volumes remained constant, with the normal peak and troughs running alongside that of our clients, despite the financial meltdown of October last year.
"Having constant business contracts as well as 'offshore' activities within Turkey has helped maintain our services and revenues."
However, Stephenson admitted that export-import imbalances had weighed on the profitability of round trips, "even for Davies Turner, which runs close to 100% full in both directions on this trade lane and uses a lot of our Turkish partner's trailers and to an extent has control over costs. However, some cost increases have been unavoidable, which clients were understandably reluctant to accept, hence the phased approach of the surcharges. We tried to be as fair as possible and 'share the pain', so to speak."
Stephenson said that that directional traffic imbalances were a long-standing feature of the Turkish trade lane and "a continuous strain", which the company has successfully managed.
"The business model has to be very flexible both inbound and outbound and there has to be clear management of the volumes moving, mainly northbound loads, so as to not worsen the imbalance," he added. "Equipment availability northbound had become an issue, but with careful management it was contained.
"Volumes carried by ourselves and by our partner EKOL, both in the past and currently, show that we've managed low southbound volumes well, thanks to some large contracts we share northbound and excellent coverage to collect shipments from not just the UK but also the rest of the EU to maximise our southbound traffic.
"We prioritise our existing client base. Turning down new business is difficult, but sometimes needed for the overall benefit of our multimodal services and our customers. Likewise, we haven't undersold southbound just to try and fill more trailers. It's a long-term challenge which isn't solved just by moving more freight at a loss overall."
Asked to comment on the outlook for Turkey's economy, after another major player on the trade lane, Danish shipping group DFDS, recently noted that there now appeared to be a growing consensus that a rebound in Turkish exports won't kick in until towards the end of this year or the beginning of next year, Stephenson said: "You can get various and many analyses from different authorities on this and there will be conflicting views. We didn't bank on an improvement in Q1, but the political uncertainty (not just within Turkey) remains an issue, making it difficult to make long-term forecasts." 
He continued: "We believe investment within Turkey continues to be seriously affected with inflation, probably higher than officially publicised, and extremely high interest rates all making it difficult for the economy to grow sustainably. However Turkey continues to be a strong and major market which, although subject to volatility, certainly shouldn't be underestimated as a trading partner.
"As for Davies Turner, we've managed to retain both our northbound and southbound business. Continuing success will depend on the resilience and openness to trade of the UK and EU economies as much as on Turkey in isolation."
Contact the Editor to comment on this story