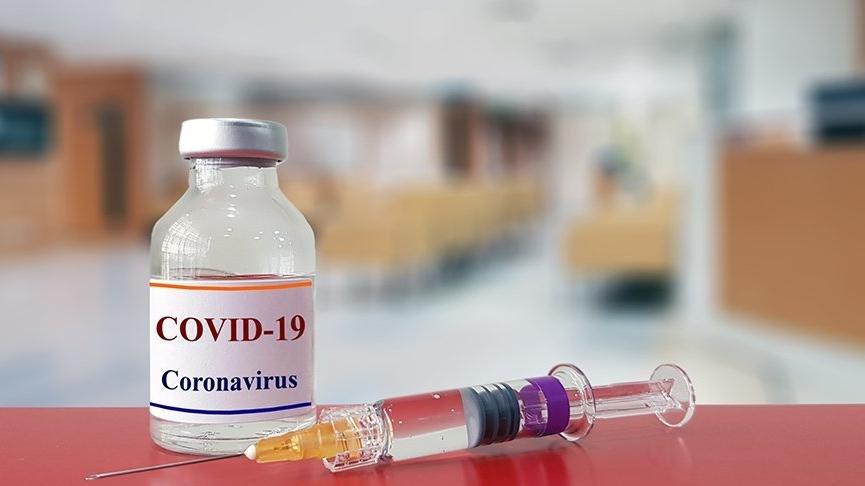 Vaccine delivery 'will send air freight rates soaring further'
Logistics specialists tell shippers when – not if – a vaccine arrives, within the next two to six months, its distribution will send air freight prices to the record levels seen in April and May, but for a longer period
Brian Bourke, Chief Growth Officer at Seko Logistics, told Lloyd's Loading List that vaccine deliveries could see air freight rates soar back to the record levels seen in the second quarter of 2020 at the height of the global scramble for PPE. 
"What we're telling shippers is that when – not if – a vaccine arrives, the distribution of said vaccine will have a significant impact on air freight to the levels we saw in April and May of this year, but for likely a longer period of time," he said.
"There is just not enough global air freight cold chain capacity to handle it all at once. What we don't know is the exact timing, but the certainty is becoming clearer that it will arrive in the next 2-6 months. 
"I've heard that it will take something like the equivalent of around 1,000 B747s to just move the first doses. It will be a spike and a plateau of high rates and very tight capacity."
Air freight crunch
Air freight markets are already at extraordinary levels. Average rates on the Shanghai-US lane are pushing $8 per kg this week, up from less than $4 per kg a year ago, according to TAC Index.
Moreover, forwarders report that that premium spot rates significantly above $8 per kg are being paid by those desperate for space on lanes from China to both North America and Europe, while charter rates are close to record highs.
If vaccine movements start soon, they will put even more upward pressure on these already surging air freight costs.
"We've got iPhone, Galaxy and PlayStation 5 releases," said Bourke. "Retailers want to get product in before the holidays. So, there's a significant imbalance between supply and demand even before we have the vaccine possibly being flown soon.
"We're shipping hot tubs via air freight – you can't make it up; that's just a symptom of year 2020."
As reported earlier this week, air freight charter prices are rising week on week towards this spring's record levels, and capacity is almost fully booked already for November, leaving air freight shippers and freight forwarders facing an increasingly space-tight peak season this winter, with associated high capacity costs.
Air Partner's director of freight and VP for Asia Pacific, Mike Hill, told Lloyd's Loading List that air freight is likely to see record peak-season price levels this year, with rates "sure to increase dramatically until the end of December, and possibly even beyond".
In an interview with Lloyd's Loading List, he said air freight charter rates are currently increasing week on week and are already nearing this year's pre-summer levels, when COVID-19 cases in Europe and demand for PPE equipment were at their height, with a second wave potentially adding further to the peak-season capacity crunch.
He said widebody freighter availability for November was "almost all gone and we are already currently booking aircraft for our clients as far advanced as the second half of December", adding: "At the current speed of increase, I can see pricing returning to US$1 million per flight on the Far East to Europe sector, possibly within a few weeks."
To underline the squeeze on space overall, he pointed to estimates showing that around 43% of the global commercial air fleet is currently parked, resulting in a loss of around 100,000 tonnes of belly hold capacity from the market.
"It has been good to see numerous freighter conversion and factory freighters being launched in the last months, but there are, of course, still nowhere near enough airframes for the Q4 demand," he noted.
$1m+ transpac charters
Hill's observations are consistent with anecdotal reports from other sources. Lloyd's Loading List reported last week that all Asia-origin air cargo was now in full peak season and rates have spiked to between US$8-US$9 per kg from Asia to the US. A freight market update last week by US forwarder Flexport noted that "while capacity is extremely tight, carriers are reserving space for last-minute spot buying. We anticipate that the market will remain at these levels through at least the end of November but likely even well into December given the late expected surge of e-commerce volumes."
Flexport reported that full one-way charters from China/North Asia to the US are being sold at between $1.3-1.5 million US$ "with a few limited opportunities left for the November/December time period".
Commenting on how the air cargo charter market is likely to play out during the remainder of 2020 year and into next year, Hill said: "We've already seen a recent increase in requirements and tenders published for additional supplies of masks and gloves into 2021 as part of the ongoing effort to combat the pandemic. Additionally, e-commerce has grown exponentially and is also one of the few verticals positively affected in the short term by COVID, as more and more people have been forced to turn to online shopping and deliveries. 
"Alongside the fact that we are now also entering the busiest shopping season for many, with online sales drives like Black Friday, Cyber Monday and Singles Day and the launch of the Playstation 5, we are likely to see an air freight peak at record levels this year, with rates sure to increase dramatically until the end of December and possibly even beyond, when one considers the continuing PPE demand, rapid testing kits and possibly, one day, the vaccines."
Second wave
And he said the significant second wave of COVID-19 now affecting many countries in Europe with near-lockdowns in place, has raised the prospect of a fresh surge in ex-China-Europe charters this autumn carrying PPE volumes at levels approaching those seen in March/April when the pandemic was at its initial peak.
Hill highlighted a scenario where increased requirements for PPE and hygiene supplies would be "competing for space at a time when there is seasonal uptick in the shipment of consumer goods" and warned of "demand far outstripping supply very soon across the air cargo market."
"It is certainly a possibility, based on what we saw earlier in the year during the first wave of coronavirus in Europe. Enabling vital supplies of PPE and other hygiene supplies was a key focus of our freight charter division in the first half of 2020, especially for our Asia-Pacific office in Singapore. There was high demand on both trade lanes between Far East/Europe and Far East/USA for PPE cargo charter flights on both traditional cargo freighters and passenger freighters."
He continued: "During the last few months we had seen a comparatively lower number of cases in Europe than previously, which allowed healthcare services and governmental organisations to build up stockpiles of PPE products. However most recently, we now see the expected second peak reaching very high numbers of cases, some higher than the infected numbers we saw earlier in the year. This has caused a spike in demand for air freight capacity which was already stretched due to the traditional peak season in the run up to Christmas."
https://www.lloydsloadinglist.com/
LOJİPORT